Always On The Shore contains affiliate links and is a member of the Amazon Services LLC Associates Program.  If you make a purchase, we make a small commission at no cost to you. For more information, please read the disclaimer page. 
As a well-seasoned Florida traveler and a connoisseur of our beautiful coastal wonders, I get this question a lot: Is Anna Maria Island safe?
Nestled in the Gulf of Mexico, Anna Maria Island is an inviting enclave just off the western coastline of Florida.
A quick hop from cities like Tampa and Sarasota, it is perched up north of Longboat Key and south of Tampa Bay. 
Anna Maria Island stretches over approximately seven miles, with three main sections: Bradenton Beach, Holmes Beach, and the City of Anna Maria.
Each of these areas carries its unique allure, merging seamlessly into a harmonious mix of tranquility and vibrancy. 
It's a haven that teems with old-world charm, offering visitors a slice of "Old Florida" that's becoming increasingly elusive in our fast-paced modern world.
Adorned with crystal-clear waters and pristine sandy beaches, the Island also boasts a cornucopia of vibrant wildlife.
But, we're here to answer an important question: is this picturesque corner of Florida, known for its laid-back vibe and scenic splendors, safe? 
Whether you're a solo adventurer on a quest for tranquility, a family keen to create precious seaside memories, or a moonlight beach stroller seeking the soothing whispers of the sea, we've got you covered.
Is Anna Maria Island Safe For Visitors?
Yes!  Anna Maria Island is generally safe for visitors.
Anna Maria Island maintains a reputation as a laid-back and low-crime environment, with residents and tourists alike basking in its tranquil beaches, quaint shops, and delicious seafood. 
Many visitors have enjoyed their time on the island without encountering any safety issues.
But as with any tourist destination, vigilance is key, so always keep an eye on your personal belongings.
Safety For Families And Solo Travelers
Anna Maria Island is known as a family-friendly destination, with many engaging activities for children and adults alike.
From building sandcastles on the island's beautiful beaches, spotting dolphins from the historic City Pier, or learning about local history and wildlife at the Anna Maria Island Historical Society and Museum, families will have plenty of safe things to do. 
Additionally, the island's layout, with its relatively slow speed limits and pedestrian-friendly streets, also promotes safety, allowing for peaceful bike rides or leisurely walks. 
Solo travelers, too, will find the island a welcoming place where they can enjoy long, safe walks on the beach, indulge in a book under the shade of a palm tree, or partake in various water activities like kayaking, paddle boarding, and fishing.
The island's local eateries and bars are known for their welcoming ambiance, providing ample opportunities for solo travelers to socialize and meet both locals and fellow tourists.
Joining group activities, such as guided tours, can also be a great way to connect with others.
How About Safety At Night?
By and large, Anna Maria Island is as safe at night as it is during the day.
The island's relaxed ambiance persists under the stars, and it's not uncommon to see late-night beach walkers or late-evening shoppers.
As with any locale, it's always sensible to stick to well-lit areas and travel in groups if possible.
Which Parts Of Anna Maria Island Are Safe, Risky?
With its three cities—Anna Maria, Holmes Beach, and Bradenton Beach—the island is generally safe throughout.
However, like any place, it's not without its share of minor crimes, typically property-related.
As with any vacation, exercise the usual precautions: Lock your car, secure your accommodations, and avoid leaving valuables unattended.
Is Anna Maria Island's Crime Rate High?
By comparison to many other popular tourist destinations, Anna Maria Island's crime rate is relatively low. 
Safety statistics reveal that the overall crime rate of Anna Maria Island is 52.87 per 1,000 residents, placing it in the 14th percentile of safety compared to other places.
This means the Island's safety rating is higher than approximately 86% of other locations, implying a low crime rate that adds to the Island's appeal for locals and tourists alike.
The island boasts a small, tight-knit community that values safety and hospitality.
While no place is entirely free of crime, the island's statistics are typically reassuring.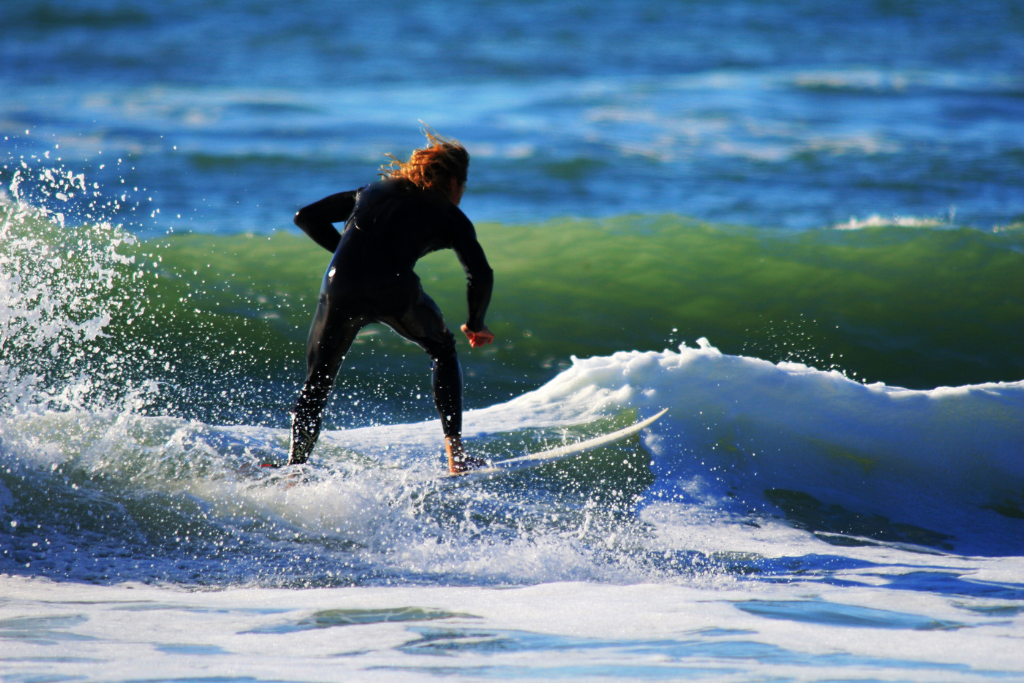 Is It Safe To Travel To Anna Maria Island?
Yes, Anna Maria Island is generally considered safe for travelers.  Its crime rate is relatively low, especially compared to more urban areas.
However, like any other place, it's important to be aware of your surroundings and take the usual safety precautions.
Is Anna Maria Island Swimmable?
Absolutely!  Anna Maria Island is known for its stunning, clear waters and sandy beaches which are perfect for swimming.
The Gulf waters are usually warm, making for a lovely swimming experience. 
However, there are a couple of exceptions.  The first is Bean Point, located at the extreme northern end of the island, where strong currents can make swimming dangerous.
Similarly, the area near the southernmost tip of the island, close to the bridge leading to Longboat Key, is another location where swimming may not be safe due to strong water currents.
Being aware of local wildlife, understanding the currents, and consistently adhering to safety guidelines and warnings at the beach is important.
Flags are used as visual indicators of these conditions. A green flag is used to signify calm conditions, a yellow flag is a cautionary signal denoting potential strong currents.
In contrast, a red flag is a warning sign indicating danger.
Further, the presence of two red flags denotes a strict prohibition on swimming, and a purple flag raises an alert for the potential presence of marine predators like stingrays and jellyfish.
Opt for public beaches like Coquina Beach and Manatee County Public Beach, as these locations typically have lifeguards on duty.
Is Anna Maria Island Expensive?
As a popular tourist destination, some areas and accommodations on Anna Maria Island can be on the pricey side, particularly during the peak travel season.
However, there are also options for travelers on a budget.
Dining and activities on the island can range from low-cost to upscale, allowing you to plan your visit according to your budget.
Why Is Anna Maria Island So Popular?
Anna Maria Island is a charming slice of "Old Florida" that offers an appealing mix of natural beauty, relaxation, and fun.
The island's white sandy beaches, abundant wildlife, and warm Gulf waters draw beach-goers and nature lovers alike.
The friendly community, local shops and eateries, and a variety of outdoor activities add to the island's allure.
Furthermore, it's family-friendly atmosphere and slow pace provide a delightful contrast to the hustle and bustle of larger cities and theme parks.
Anna Maria Island Safety Tips
Be Sun Savvy:  The Florida sun can be quite potent, especially in summer.
Always apply a generous amount of sunscreen, wear a hat, and try to take regular breaks in the shade to avoid sunburn.
Guard Your Goods:  Although the island is generally safe, it's still essential to watch your belongings, especially at the beach or in crowded areas.
Swim Smart: Anna Maria Island is known for its lovely, swimmable waters.  However, you should always heed local advice about currents and marine life.
Never swim alone and avoid swimming during bad weather or when warning flags are up.
Lock Up:  Whether it's your car or vacation rental, always ensure they're locked when you're not around.  It's simple, but it works wonders in deterring opportunistic theft.
Be Alert at Night:  While the island is generally safe at night, always stick to well-lit areas, be aware of your surroundings, and avoid walking alone in secluded areas.
Safe Places To Stay On Anna Maria Island
City of Anna Maria:  This is the northern part of the island and is known for its residential feel, quiet beaches, and stunning sunsets.
It's a very safe area with low crime rates. Some popular accommodations here are the Anna Maria Beach Resort and the Blue Dolphin Inn.
Holmes Beach: This is the largest town on the island and provides a mix of residential and commercial areas. It has several grocery stores, shops, and restaurants.
Beachfront hotels here are popular and safe options, like the Holmes Beach House Hotel.
Bradenton Beach: This is the southernmost town on the island and has a more active nightlife with bars and restaurants.
It also has a safe and fun environment. Bridgewalk, a landmark resort, and Silver Surf Gulf Beach Resort are good places to stay here.
The Wrap-Up: Is Anna Maria Island Safe? 
If you're looking for a vacation spot that combines the peace and beauty of an idyllic beach town with an impressive safety record, Anna Maria Island should certainly be on your radar.
Its tranquil yet vibrant environment, the stunning Gulf waters, and the overall sense of safety make it an enticing destination for any traveler.
Check out our additional guides that provide information on Anna Maria bike rentals, as well as a list of exciting activities and attractions to enjoy during your stay on Anna Maria Island. 
Travel Resources
Book Your Next Trip!  For Accommodations and short-term rentals, I recommend Booking.com as they are the best in the business when it comes to rates and places to stay.
To Book Activities- For activities, I suggest booking with Viator, they have thousands of 5-star activities to choose from!
Looking To Start Your Own Travel Blog Or Take Yours To The Next Level? 
Check Out This Free Workshop!– I personally joined Scale Your Travel Blog in 2021 and my website has grown exponentially.